TA-H1
From Mark Furneaux's Wiki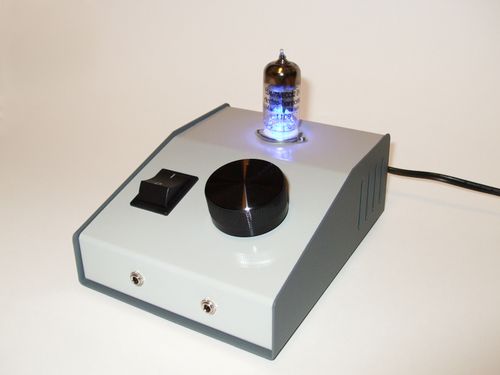 The TA-H1 is a prototype hybrid valve amplifier designed and built by Romaco Canada.
History
The first prototype TA-H1 was finished in August 2012. There is a proposed second revision to address several design flaws regarding durability and serviceability.
Design
The TA-H1 uses a single 12AU7 twin triode to drive 2 IRF510 MOSFETs, one per channel. It uses an LM317 per channel to load the output of the class A amplifier to improve output power. It is similar to this design from Rogers Gomez. The main differences are some component changes to improve the frequency response, and a custom ultra low noise power supply.